D400 D480 D570 EPT
The new D400 EPT (Electronic Pouch Transport), which is also available in the 480 EPT version, is the most innovative stand-up pouch machine in the whole PFM's range.
The D400 EPT is a unique and revolutionary machine because it features an EPT conveyor with magnetic carriages: in other words, each carriage is mechanically separated from the others and therefore moves independently.
The magnetic EPT, after its length is properly set, allows to group multiples of pouches in the dosing zone, thus doubling the time available for such operation. This function results to be very useful when the dosing time (that is, the time needed to fill the pouch) is a limiting and binding aspect.
| | | |
| --- | --- | --- |
| Version* | Speed (cycles/min) | Speed (packages/min) |
| S | 60 | 60 |
| D | 60 | 120 |
| T | 60 | 180 |
* With the Same Machine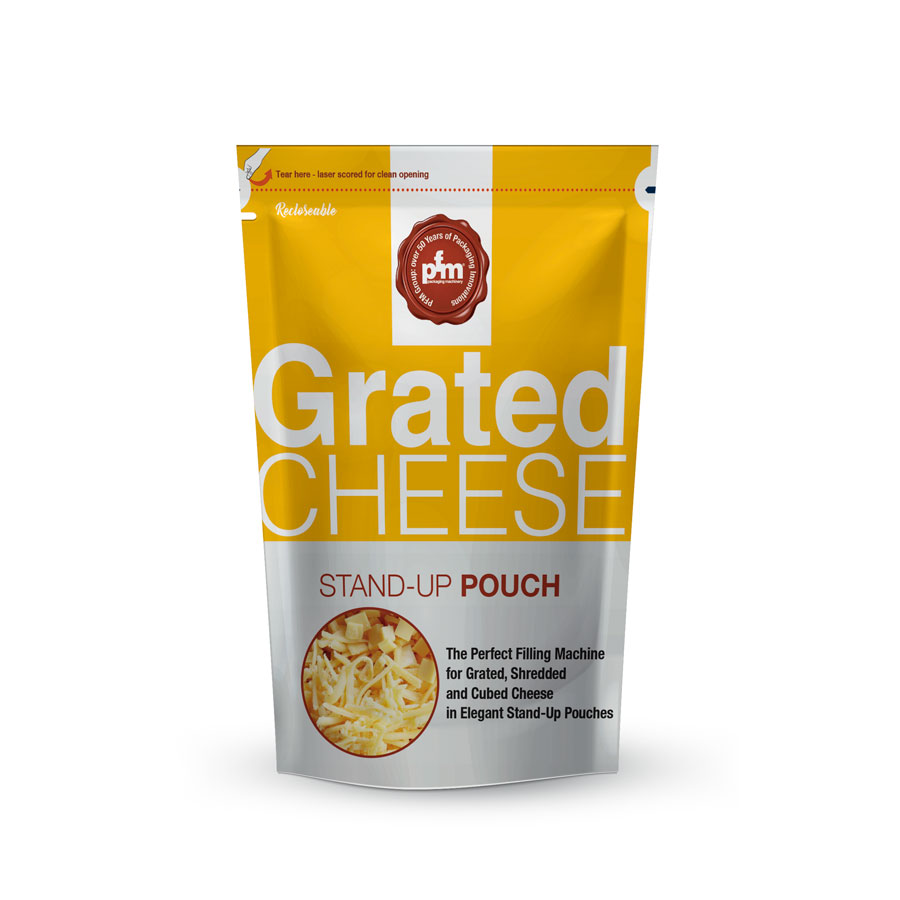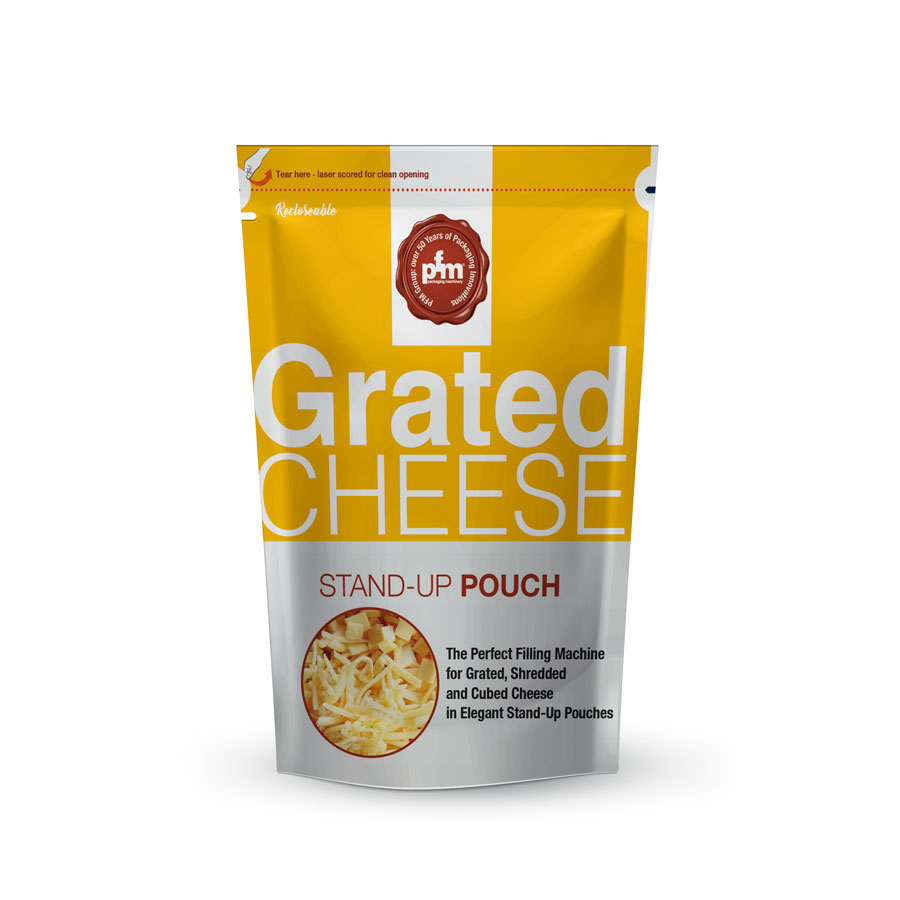 Modified Atmosphere Packaging
Thanks to a great commitment in research and development, the D-Series can achieve extraordinary results in the field of modified atmosphere packaging. In the case of grated cheese, for example, the D-Series allows to keep the residual oxygen threshold below 1%, with a gas consumption definitely lower than other machines.
Simplex – Duplex – Triplex
Three configurations in a single machine
PFM Recyclable Ready
The great issue in packaging today is the use of recyclable films: more specifically, the possibility to recycle them and therefore promote circular economy. For this reason, PFM's cutting-edge research has been focusing for many years on eco-friendly films, making the whole D-Series range ready to work successfully with recyclable films.